Non-Alcoholic Raspberry Mojito Mocktail
a high-protein drink for the summer
If you're looking for us after our workout, you'll find us out on the balcony, sipping a cocktail. Every sunny day. Because our cocktail uses the power of foodspring's Clear Whey, and is non-alcoholic, high in protein, and extra fruity. Our homemade, sugar-free raspberry syrup brings this raspberry mojito to the absolute next level. Cheers!
Preparation
Ingredients:

30 g raspberries , 60 ml water , 15 g stevia

Put all the ingredients for the raspberry syrup into a small pot. Bring to a boil, stirring constantly. Simmer for about 10 minutes, until it's reduced to about half the volume. Then set it aside to cool for at least 5 minutes.

Use a (stick) blender to puree the raspberry mixture thoroughly, then put it through a fine-mesh strainer to separate out the syrup. Discard the pulp and seeds.

Put the raspberry syrup, Clear Whey, and water into a shaker. Shake until they form a smooth drink.

Ingredients:

10  fresh mint leaves , 8  raspberries ,   ice cubes

Prepare two glasses with ice cubes, fresh mint, and raspberries.

Divide the whey-raspberry drink between the two glasses.

Ingredients:

Top up each glass with Sparkling Aminos. Stir briefly.

Add lemon juice to taste, if you need.

Enjoy!
Our Tip: Raspberry Mojito Sorbet
The temps are soaring outside, and you're on the hunt for another refreshing recipe? You've got to try our high-protein raspberry mojito sorbet – it's good enough to melt into.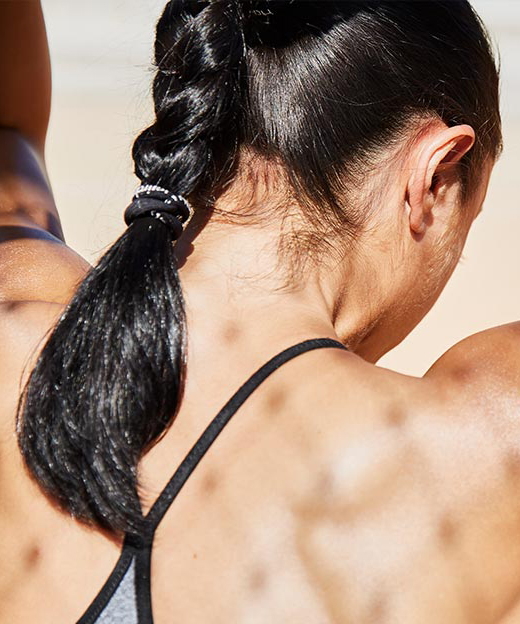 Free Body Check
Want to improve your nutrition? Our Body Check will help!
Personal BMI Calculation
Helpful nutrition advice
Products to help hit your goal
Get started